Club Meetings
Meetings are held the first Thursday of each month. The meetings start at 7 PM at
Galaxy Hobby
in Lynnwood, WA, located at 196 SW and Highway 99.
We invite interested persons to attend. All meetings except our dinner meeting in December are open to guests and visitors
To see our schedule use this link
Schedule
Click the link above ( Schedule) to go to Google Calendar see the actual dates.
​

Below are pictures of some of our regularly scheduled events.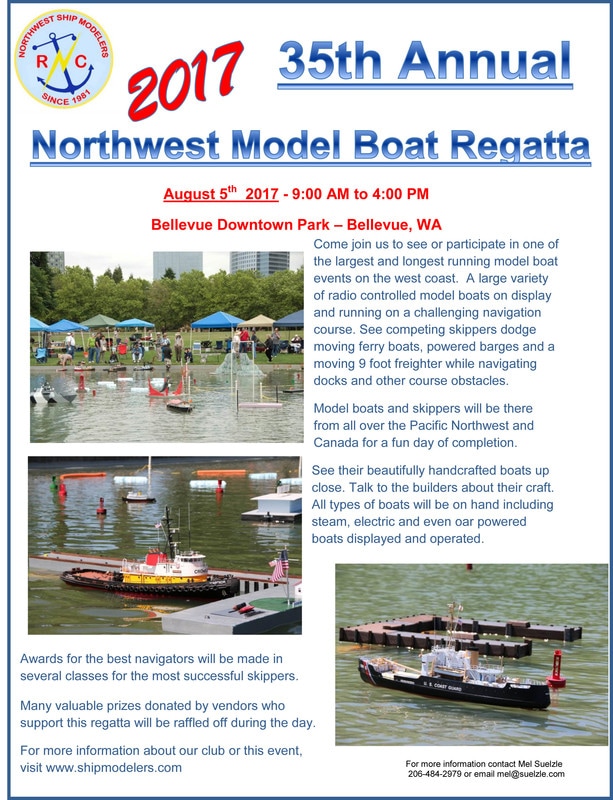 Our Regatta is open to all model Boaters
Come and test your piloting skills against the best
The only Requirement is to Have Fun
​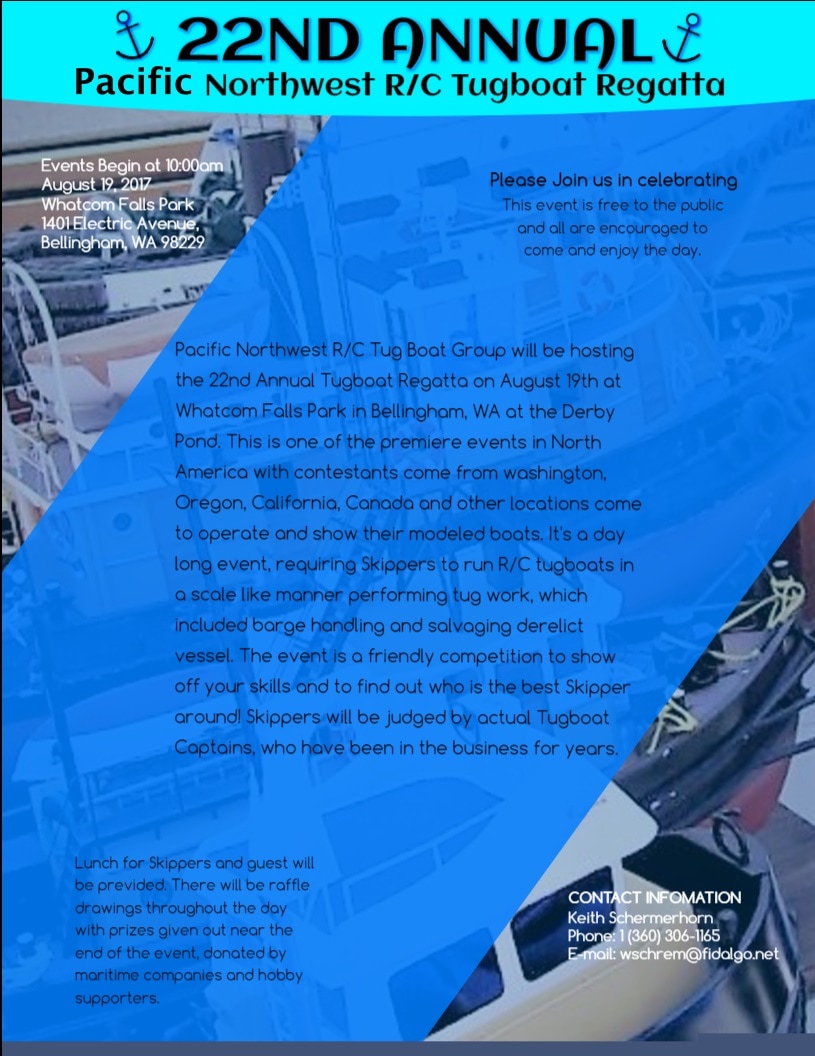 The Pacific Northwest Tugboat Regatta follows our club Regatta. This event is open to Tugboats of all sizes and Tests the skills of skippers in Tug and barge Handling
The Northwest Hobby Expo. Held in late January of early February. This a great place to run your new boat or warm up an existing boat for the season
The Seattle Yacht Club has invited us to be part of the weeks preparation to their annual Opening Day celebration. We get a chance to show our boats to some of Seattle's major boaters.
The Club's annual Regatta held each year in June at Bellevue Pond. This is your chance to test your piloting skills against some of the finest skippers in the northwest.
Northwest Tug Championships held in August. This is a true tug event to test barge handling and salvage skills.
Monthly Fun Floats held the weekend following our meetings. Here you can run your boats for fun, practice for the Regatta or test your new boat. We invite visitors or guests to attend and get to know our club.